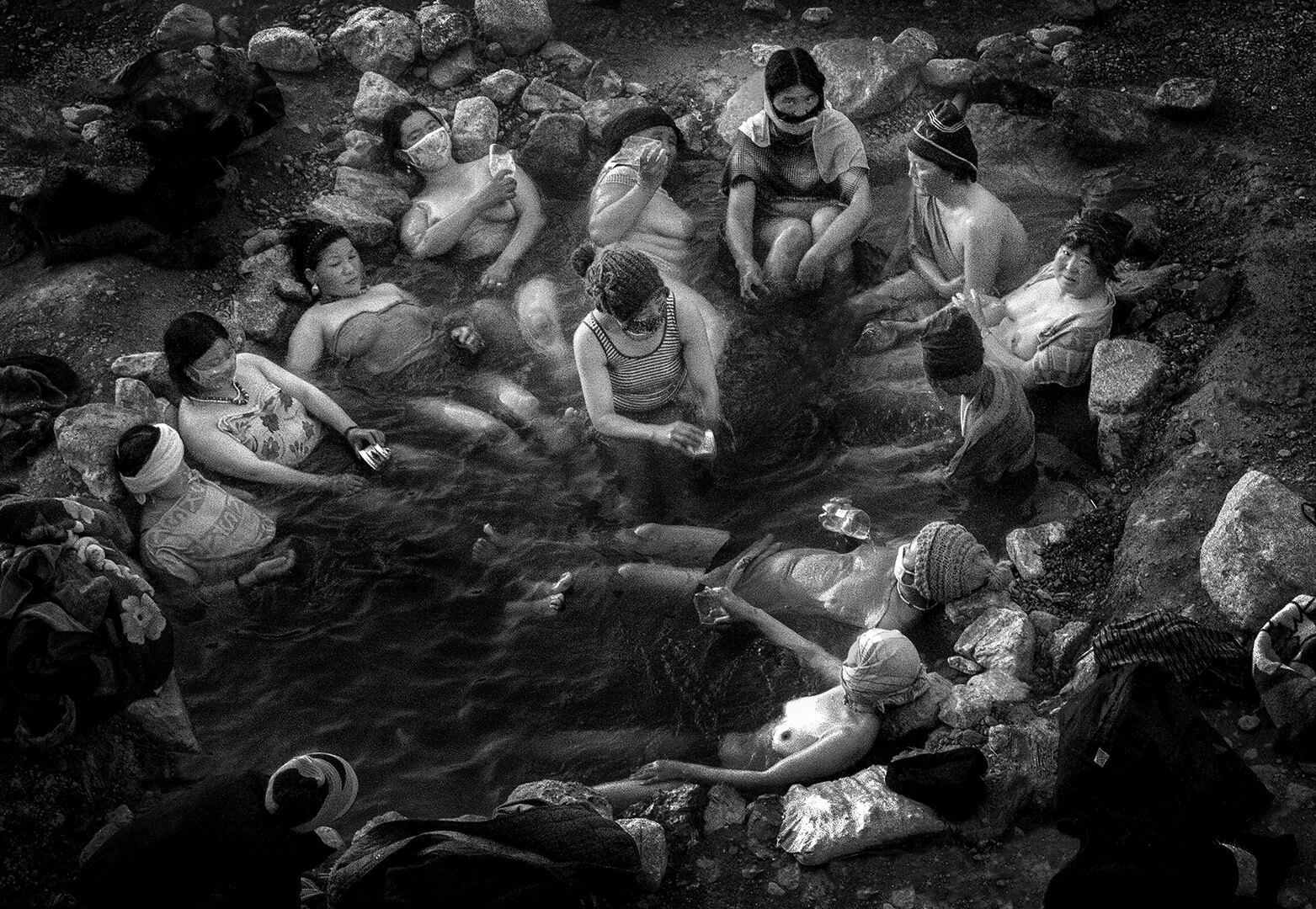 COLOUR OPEN – PSA PIDC
One (1) PSA Gold Medal | 美国摄影学会金牌
Awarded to best photograph in this section
Five (5) APU Gold Medal | APU金牌
Five (5) APU Silver Medal E-Certificate | APU银牌电子证书
Five (5) APU Bronze Medal E-Certificate | APU铜牌电子证书
Twenty (20) Circuit Merit Award E-Certificate |优越奖电子证书
Five (5) APU Honor Mention E-Certificate | APU丝带奖电子证书
MONOCHROME OPEN – PSA PIDM
One (1) PSA Gold Medal | 美国摄影学会金牌
Awarded to best photograph in this section
Five (5) APU Gold Medal | APU金牌
Five (5) APU Silver Medal E-Certificate | APU银牌电子证书
Five (5) APU Bronze Medal E-Certificate | APU铜牌电子证书
Twenty (20) Circuit Merit Award E-Certificate |优越奖电子证书
Five (5) APU Honor Mention E-Certificate | APU丝带奖电子证书
HUMAN ACTIVITIES – PSA PIDC
One (1) PSA Gold Medal | 美国摄影学会金牌
Awarded to best photograph in this section
Five (5) APU Gold Medal | APU金牌
Five (5) APU Silver Medal E-Certificate | APU银牌电子证书
Five (5) APU Bronze Medal E-Certificate | APU铜牌电子证书
Twenty (20) Circuit Merit Award E-Certificate |优越奖电子证书
Five (5) APU Honor Mention E-Certificate | APU丝带奖电子证书
COLOUR OPEN – PSA PIDC
One (1) PSA Gold Medal | 美国摄影学会金牌
Awarded to best photograph in this section
Five (5) PSK Gold Medal | PSK金牌
Five (5) PSK Silver Medal E-Certificate | PSK银牌电子证书
Five (5) PSK Bronze Medal E-Certificate | PSK铜牌电子证书
Twenty (20) Circuit Merit Award E-Certificate |优越奖电子证书
Five (5) PSK Honor Mention E-Certificate | PSK丝带奖电子证书
MONOCHROME OPEN – PSA PIDM
One (1) PSA Gold Medal | 美国摄影学会金牌
Awarded to best photograph in this section
Five (5) PSK Gold Medal | PSK金牌
Five (5) PSK Silver Medal E-Certificate | PSK银牌电子证书
Five (5) PSK Bronze Medal E-Certificate | PSK铜牌电子证书
Twenty (20) Circuit Merit Award E-Certificate |优越奖电子证书
Five (5) PSK Honor Mention E-Certificate | PSK丝带奖电子证书
HUMAN ACTIVITIES – PSA PIDC
One (1) PSA Gold Medal | 美国摄影学会金牌
Awarded to best photograph in this section
Five (5) PSK Gold Medal | PSK金牌
Five (5) PSK Silver Medal E-Certificate | PSK银牌电子证书
Five (5) PSK Bronze Medal E-Certificate | PSK铜牌电子证书
Twenty (20) Circuit Merit Award E-Certificate |优越奖电子证书
Five (5) PSK Honor Mention E-Certificate | PSK丝带奖电子证书
COLOUR OPEN – PSA PIDC
One (1) PSA Gold Medal | 美国摄影学会金牌
Awarded to best photograph in this section
Five (5) PSP Gold Medal | PSP金牌
Five (5) PSP Silver Medal E-Certificate | PSP银牌电子证书
Five (5) PSP Bronze Medal E-Certificate | PSP铜牌电子证书
Twenty (20) Circuit Merit Award E-Certificate |优越奖电子证书
Five (5) PSP Honor Mention E-Certificate | PSP丝带奖电子证书
MONOCHROME OPEN – PSA PIDM
One (1) PSA Gold Medal | 美国摄影学会金牌
Awarded to best photograph in this section
Five (5) PSP Gold Medal | PSP金牌
Five (5) PSP Silver Medal E-Certificate | PSP银牌电子证书
Five (5) PSP Bronze Medal E-Certificate | PSP铜牌电子证书
Twenty (20) Circuit Merit Award E-Certificate |优越奖电子证书
Five (5) PSP Honor Mention E-Certificate | PSP丝带奖电子证书
HUMAN ACTIVITIES – PSA PIDC
One (1) PSA Gold Medal | 美国摄影学会金牌
Awarded to best photograph in this section
Five (5) PSP Gold Medal | PSP金牌
Five (5) PSP Silver Medal E-Certificate | PSP银牌电子证书
Five (5) PSP Bronze Medal E-Certificate | PSP铜牌电子证书
Twenty (20) Circuit Merit Award E-Certificate |优越奖电子证书
Five (5) PSP Honor Mention E-Certificate | PSP丝带奖电子证书
COLOUR OPEN – PSA PIDC
One (1) PSA Gold Medal | 美国摄影学会金牌
Awarded to best photograph in this section
Five (5) PSM Gold Medal | PSM金牌
Five (5) PSM Silver Medal E-Certificate | PSM银牌电子证书
Five (5) PSM Bronze Medal E-Certificate | PSM铜牌电子证书
Twenty (20) Circuit Merit Award E-Certificate |优越奖电子证书
Five (5) PSM Honor Mention E-Certificate | PSM丝带奖电子证书
MONOCHROME OPEN – PSA PIDM
One (1) PSA Gold Medal | 美国摄影学会金牌
Awarded to best photograph in this section
Five (5) PSM Gold Medal | PSM金牌
Five (5) PSM Silver Medal E-Certificate | PSM银牌电子证书
Five (5) PSM Bronze Medal E-Certificate | PSM铜牌电子证书
Twenty (20) Circuit Merit Award E-Certificate |优越奖电子证书
Five (5) PSM Honor Mention E-Certificate | PSM丝带奖电子证书
HUMAN ACTIVITIES – PSA PIDC
One (1) PSA Gold Medal | 美国摄影学会金牌
Awarded to best photograph in this section
Five (5) PSM Gold Medal | PSM金牌
Five (5) PSM Silver Medal E-Certificate | PSM银牌电子证书
Five (5) PSM Bronze Medal E-Certificate | PSM铜牌电子证书
Twenty (20) Circuit Merit Award E-Certificate |优越奖电子证书
Five (5) PSM Honor Mention E-Certificate | PSM丝带奖电子证书
COLOUR OPEN – PSA PIDC
One (1) PSA Gold Medal | 美国摄影学会金牌
Awarded to best photograph in this section
Five (5) RPST Gold Medal | RPST金牌
Five (5) RPST Silver Medal E-Certificate | RPST银牌电子证书
Five (5) RPST Bronze Medal E-Certificate | RPST铜牌电子证书
Twenty (20) Circuit Merit Award E-Certificate |优越奖电子证书
Five (5) RPST Honor Mention E-Certificate | RPST丝带奖电子证书
MONOCHROME OPEN – PSA PIDM
One (1) PSA Gold Medal | 美国摄影学会金牌
Awarded to best photograph in this section
Five (5) RPST Gold Medal | RPST金牌
Five (5) RPST Silver Medal E-Certificate | RPST银牌电子证书
Five (5) RPST Bronze Medal E-Certificate | RPST铜牌电子证书
Twenty (20) Circuit Merit Award E-Certificate |优越奖电子证书
Five (5) RPST Honor Mention E-Certificate | RPST丝带奖电子证书
HUMAN ACTIVITIES – PSA PIDC
One (1) PSA Gold Medal | 美国摄影学会金牌
Awarded to best photograph in this section
Five (5) RPST Gold Medal | RPST金牌
Five (5) RPST Silver Medal E-Certificate | RPST银牌电子证书
Five (5) RPST Bronze Medal E-Certificate | RPST铜牌电子证书
Twenty (20) Circuit Merit Award E-Certificate |优越奖电子证书
Five (5) RPST Honor Mention E-Certificate | RPST丝带奖电子证书
DEFINITIONS | 名词定义
All entries shall conform to the stricter of these definitions to be validated by all organizations granting recognition or patronage.
PSA Statement on Subject Matter
There is one hard and fast rule, whose spirit must be observed at all times and applies to all sections offered in PSA recognised exhibitions.
The welfare of the subject is more important than the photograph.
This means that practices such as baiting of subjects with a living creature and removal of birds from nests, for the purpose of obtaining a photograph, are highly unethical, and such photographs are not allowed in any PSA exhibitions.
There is also a PSA policy on the use of aerial photography – aircraft, helicopters and drones. This policy can be found at https://psa-photo.org/index.php?psa-policies#drone.
The purpose of this policy is to prevent any interference with other individuals or animals which will or may cause a disturbance in their normal activity or disrupt the way any individuals or animals interact with their environment. Entry in this exhibition requires exhibitors to agree to this and other PSA policies
The content of images must comply with these General Conditions and with the Division and Section definitions listed in these conditions. Images that – in the sole opinion of the judges or the Exhibition Organizers – do not comply are likely to be disqualified so the entrant may be aware of the problem when considering entry into other PSA recognized exhibitions.
PROJECTED IMAGE MONOCHROME OPEN
An image is considered to be Monochrome only if it gives the impression of having no color (i.e. contains only shades of grey which can include pure black and pure white) OR it gives the impression of being a greyscale image that has been toned in one color across the entire image. (For example by Sepia, red, gold, etc.) A greyscale or multi-colored image modified or giving the impression of having been modified by partial toning, multi-toning or by the inclusion of spot coloring does not meet the definition of monochrome and shall be classified as a Color Work.
PROJECTED IMAGE COLOR – HUMAN ACTIVITIES
Human Activities Definition
Any form of human activity that intrigues and captures the attention of viewers. There are no limits. It could be a community or individuals celebrating festivals or observing cultural traditions, men and women working, socialising or just relaxing, or children studying, having fun or engaging in sports are some examples. These scenes may be staged if necessary.
Digital enhancements and cropping of images are permitted, if these help to bring into focus your subjects to enhance the viewing experience of your audience. Also allowed are the removal of dust or digital noise, restoration of the appearance of the original scene and conversion to greyscale monochrome.
Not encouraged are techniques that add, relocate, replace or remove any element of the original image, and other derivations, including infrared. We also do not encourage composites.
Submitted images that are natural with the minimum or no technical interventions will rank high in our decision to pick winners.
Attention is drawn to the PSA Statement on Subject Matter which applies to all sections