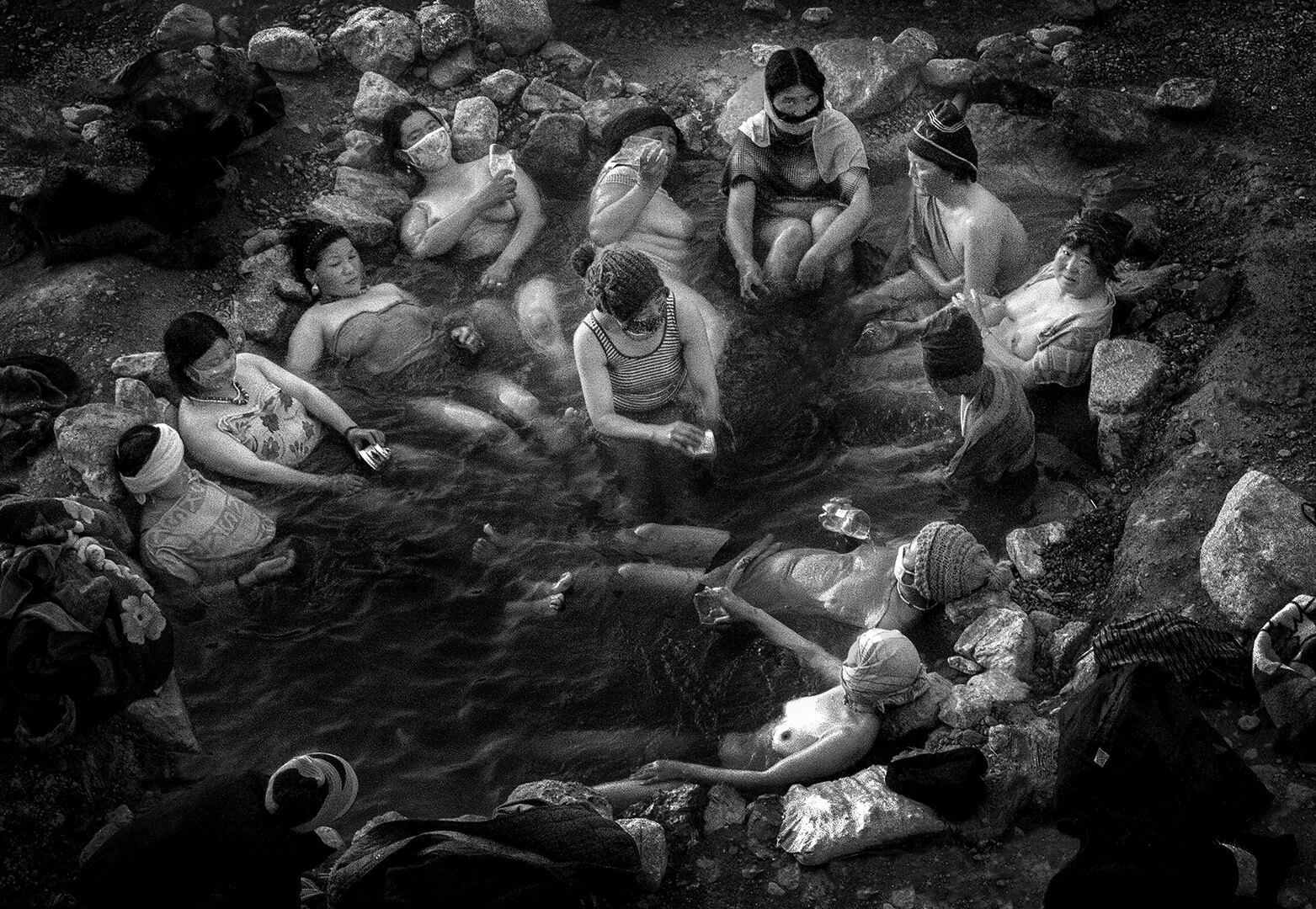 COLOUR OPEN – PSA PIDC
One (1) PSA Gold Medal | 美国摄影学会金牌
Awarded to best photograph in this section
Five (5) APU Gold Medal | APU金牌
Five (5) APU Silver Medal E-Certificate | APU银牌电子证书
Five (5) APU Bronze Medal E-Certificate | APU铜牌电子证书
Twenty (20) Circuit Merit Award E-Certificate |优越奖电子证书
Five (5) APU Honor Mention E-Certificate | APU丝带奖电子证书
MONOCHROME OPEN – PSA PIDM
One (1) PSA Gold Medal | 美国摄影学会金牌
Awarded to best photograph in this section
Five (5) APU Gold Medal | APU金牌
Five (5) APU Silver Medal E-Certificate | APU银牌电子证书
Five (5) APU Bronze Medal E-Certificate | APU铜牌电子证书
Twenty (20) Circuit Merit Award E-Certificate |优越奖电子证书
Five (5) APU Honor Mention E-Certificate | APU丝带奖电子证书
HUMAN ACTIVITIES – PSA PIDC
One (1) PSA Gold Medal | 美国摄影学会金牌
Awarded to best photograph in this section
Five (5) APU Gold Medal | APU金牌
Five (5) APU Silver Medal E-Certificate | APU银牌电子证书
Five (5) APU Bronze Medal E-Certificate | APU铜牌电子证书
Twenty (20) Circuit Merit Award E-Certificate |优越奖电子证书
Five (5) APU Honor Mention E-Certificate | APU丝带奖电子证书
COLOUR OPEN – PSA PIDC
One (1) PSA Gold Medal | 美国摄影学会金牌
Awarded to best photograph in this section
Five (5) BPS Gold Medal | BPS金牌
Five (5) BPS Silver Medal E-Certificate | BPS银牌电子证书
Five (5) BPS Bronze Medal E-Certificate | BPS铜牌电子证书
Twenty (20) Circuit Merit Award E-Certificate |优越奖电子证书
Five (5) BPS Honor Mention E-Certificate | BPS丝带奖电子证书
MONOCHROME OPEN – PSA PIDM
One (1) PSA Gold Medal | 美国摄影学会金牌
Awarded to best photograph in this section
Five (5) BPS Gold Medal | BPS金牌
Five (5) BPS Silver Medal E-Certificate | BPS银牌电子证书
Five (5) BPS Bronze Medal E-Certificate | BPS铜牌电子证书
Twenty (20) Circuit Merit Award E-Certificate |优越奖电子证书
Five (5) BPS Honor Mention E-Certificate | BPS丝带奖电子证书
HUMAN ACTIVITIES – PSA PIDC
One (1) PSA Gold Medal | 美国摄影学会金牌
Awarded to best photograph in this section
Five (5) BPS Gold Medal | BPS金牌
Five (5) BPS Silver Medal E-Certificate | BPS银牌电子证书
Five (5) BPS Bronze Medal E-Certificate | BPS铜牌电子证书
Twenty (20) Circuit Merit Award E-Certificate |优越奖电子证书
Five (5) BPS Honor Mention E-Certificate | BPS丝带奖电子证书
COLOUR OPEN – PSA PIDC
One (1) PSA Gold Medal | 美国摄影学会金牌
Awarded to best photograph in this section
Five (5) GPA Gold Medal | GPA金牌
Five (5) GPA Silver Medal E-Certificate | GPA银牌电子证书
Five (5) GPA Bronze Medal E-Certificate | GPA铜牌电子证书
Twenty (20) Circuit Merit Award E-Certificate |优越奖电子证书
Five (5) GPA Honor Mention E-Certificate | GPA丝带奖电子证书
MONOCHROME OPEN – PSA PIDM
One (1) PSA Gold Medal | 美国摄影学会金牌
Awarded to best photograph in this section
Five (5) GPA Gold Medal | GPA金牌
Five (5) GPA Silver Medal E-Certificate | GPA银牌电子证书
Five (5) GPA Bronze Medal E-Certificate | GPA铜牌电子证书
Twenty (20) Circuit Merit Award E-Certificate |优越奖电子证书
Five (5) GPA Honor Mention E-Certificate | GPA丝带奖电子证书
HUMAN ACTIVITIES – PSA PIDC
One (1) PSA Gold Medal | 美国摄影学会金牌
Awarded to best photograph in this section
Five (5) GPA Gold Medal | GPA金牌
Five (5) GPA Silver Medal E-Certificate | GPA银牌电子证书
Five (5) GPA Bronze Medal E-Certificate | GPA铜牌电子证书
Twenty (20) Circuit Merit Award E-Certificate |优越奖电子证书
Five (5) GPA Honor Mention E-Certificate | GPA丝带奖电子证书
COLOUR OPEN – PSA PIDC
One (1) PSA Gold Medal | 美国摄影学会金牌
Awarded to best photograph in this section
Five (5) PSM Gold Medal | PSM金牌
Five (5) PSM Silver Medal E-Certificate | PSM银牌电子证书
Five (5) PSM Bronze Medal E-Certificate | PSM铜牌电子证书
Twenty (20) Circuit Merit Award E-Certificate |优越奖电子证书
Five (5) PSM Honor Mention E-Certificate | PSM丝带奖电子证书
MONOCHROME OPEN – PSA PIDM
One (1) PSA Gold Medal | 美国摄影学会金牌
Awarded to best photograph in this section
Five (5) PSM Gold Medal | PSM金牌
Five (5) PSM Silver Medal E-Certificate | PSM银牌电子证书
Five (5) PSM Bronze Medal E-Certificate | PSM铜牌电子证书
Twenty (20) Circuit Merit Award E-Certificate |优越奖电子证书
Five (5) PSM Honor Mention E-Certificate | PSM丝带奖电子证书
HUMAN ACTIVITIES – PSA PIDC
One (1) PSA Gold Medal | 美国摄影学会金牌
Awarded to best photograph in this section
Five (5) PSM Gold Medal | PSM金牌
Five (5) PSM Silver Medal E-Certificate | PSM银牌电子证书
Five (5) PSM Bronze Medal E-Certificate | PSM铜牌电子证书
Twenty (20) Circuit Merit Award E-Certificate |优越奖电子证书
Five (5) PSM Honor Mention E-Certificate | PSM丝带奖电子证书
COLOUR OPEN – PSA PIDC
One (1) PSA Gold Medal | 美国摄影学会金牌
Awarded to best photograph in this section
Five (5) PSK Gold Medal | PSK金牌
Five (5) PSK Silver Medal E-Certificate | PSK银牌电子证书
Five (5) PSK Bronze Medal E-Certificate | PSK铜牌电子证书
Twenty (20) Circuit Merit Award E-Certificate |优越奖电子证书
Five (5) PSK Honor Mention E-Certificate | PSK丝带奖电子证书
MONOCHROME OPEN – PSA PIDM
One (1) PSA Gold Medal | 美国摄影学会金牌
Awarded to best photograph in this section
Five (5) PSK Gold Medal | PSK金牌
Five (5) PSK Silver Medal E-Certificate | PSK银牌电子证书
Five (5) PSK Bronze Medal E-Certificate | PSK铜牌电子证书
Twenty (20) Circuit Merit Award E-Certificate |优越奖电子证书
Five (5) PSK Honor Mention E-Certificate | PSK丝带奖电子证书
HUMAN ACTIVITIES – PSA PIDC
One (1) PSA Gold Medal | 美国摄影学会金牌
Awarded to best photograph in this section
Five (5) PSK Gold Medal | PSK金牌
Five (5) PSK Silver Medal E-Certificate | PSK银牌电子证书
Five (5) PSK Bronze Medal E-Certificate | PSK铜牌电子证书
Twenty (20) Circuit Merit Award E-Certificate |优越奖电子证书
Five (5) PSK Honor Mention E-Certificate | PSK丝带奖电子证书
COLOUR OPEN – PSA PIDC
One (1) PSA Gold Medal | 美国摄影学会金牌
Awarded to best photograph in this section
Five (5) PSP Gold Medal | PSP金牌
Five (5) PSP Silver Medal E-Certificate | PSP银牌电子证书
Five (5) PSP Bronze Medal E-Certificate | PSP铜牌电子证书
Twenty (20) Circuit Merit Award E-Certificate |优越奖电子证书
Five (5) PSP Honor Mention E-Certificate | PSP丝带奖电子证书
MONOCHROME OPEN – PSA PIDM
One (1) PSA Gold Medal | 美国摄影学会金牌
Awarded to best photograph in this section
Five (5) PSP Gold Medal | PSP金牌
Five (5) PSP Silver Medal E-Certificate | PSP银牌电子证书
Five (5) PSP Bronze Medal E-Certificate | PSP铜牌电子证书
Twenty (20) Circuit Merit Award E-Certificate |优越奖电子证书
Five (5) PSP Honor Mention E-Certificate | PSP丝带奖电子证书
HUMAN ACTIVITIES – PSA PIDC
One (1) PSA Gold Medal | 美国摄影学会金牌
Awarded to best photograph in this section
Five (5) PSP Gold Medal | PSP金牌
Five (5) PSP Silver Medal E-Certificate | PSP银牌电子证书
Five (5) PSP Bronze Medal E-Certificate | PSP铜牌电子证书
Twenty (20) Circuit Merit Award E-Certificate |优越奖电子证书
Five (5) PSP Honor Mention E-Certificate | PSP丝带奖电子证书
DEFINITIONS | 名词定义
PSA STATEMENT ON SUBJECT MATTER
The fundamental rule that must be observed at all times and applies to all sections offered in exhibitions with PSA recognition is that the welfare of living creatures is more important than any photograph. This means that practices such as baiting of subjects with a living creature and removal of birds from nests, for the purpose of obtaining a photograph, are highly unethical, and such photographs are not allowed in any exhibition with PSA recognition. Under no circumstances may a living creature be placed in a situation where it will be killed, injured or stressed for the purpose of obtaining a photograph. Images that show live creatures being fed to captive animals, birds or reptiles are not permitted under any circumstances.
Aerial photography, including from drones, helicopters and low-flying aircraft should not interfere with individuals or animals or causes any disturbance in their normal activity or disrupt the way any individuals or animals interact with their environment.Entrants in PSA recognized exhibitions should comply with all relevant laws and regulations, associated with aerial photography, in the country in which the image was taken.
PROJECTED IMAGE MONOCHROME OPEN
PSA Monochrome Definition
An image is considered to be Monochrome only if it gives the impression of having no colour (i.e. contains only shades of grey which can include pure black and pure white) OR it gives the impression of being a grayscale image that has been toned in one colour across the entire image (for example by sepia, red, gold, etc.). A greyscale or multi-coloured image modified or giving the impression of having been modified by partial toning, multi toning or by the inclusion of spot colouring does not meet the definition of monochrome and shall be classified as a Colour Work.
Greyscale Monochrome images may be entered for Nature, Photojournalism and Photo Travel sections but toned images are not permitted for these Divisions.
Monochrome images may not be entered in the Pictorial Print or PID Color sections.
For the purpose of this exhibition, only greyscale images are allowed in monochrome sections. Toned images are not allowed
PROJECTED IMAGE COLOR – HUMAN ACTIVITIES
Human Activities Definition
Any form of human activity that intrigues and captures the attention of viewers. There are no limits. It could be a community or individuals celebrating festivals or observing cultural traditions, men and women working, socialising or just relaxing, or children studying, having fun or engaging in sports are some examples. These scenes may be staged if necessary.
Digital enhancements and cropping of images are permitted, if these help to bring into focus your subjects to enhance the viewing experience of your audience. Also allowed are the removal of dust or digital noise, restoration of the appearance of the original scene.
Not encouraged are techniques that add, relocate, replace or remove any element of the original image, and other derivations, including infrared. We also do not encourage composites.
Monochrome images may not be entered in Pictorial Prints or PID Color Sections. Separate sections must be offered for Color Pictorial Prints, Monochrome Pictorial Prints, PIDC and PIDM.
Only Color images are allowed in Human Activities. Monochrome images are not allowed.
Attention is drawn to the PSA Statement on Subject Matter which applies to all sections
Breaches of Rules
Entrants are strongly advised to look at the PSA Ethics Policy which can be found at https://psa-photo.org/page/ethical-practices.
If, at any time, it is determined in the reasonable discretion of the exhibition organizer or the judges before, during, or after the judging of an exhibition that an entrant has submitted entries where one or more images may fail to comply with these Conditions of Entry, including the stated definitions, exhibitions, on behalf of the judges, are allowed to request unedited or raw files of the submitted image
In order to ensure that images comply with the Conditions of Entry and definitions, the exhibition organizers may carry out reasonable measures to verify that:
a) the images are the original work of the entrant and b) the images comply with the rules and definitions as set out in these Conditions of Entry
These steps include, but are not limited to, questioning any entrant, requiring the submission of RAW files or other digital files representing the original capture of the submitted image(s), confronting the entrant with evidence that one or more submitted images fails to comply with the Conditions of Entry (also known as Entry Rules), and offering the entrant a reasonable opportunity to provide counter evidence to refute the exhibition organizer's evidence by a set deadline. Such entries that are not cleared or are still questionable after the entrant has presented evidence may be considered in breach of these Conditions of Entry, and declined. Such entries may be referred to PSA for further investigation of possible ethics violations
PSA, on receiving reports from exhibitions of possible breaches, retains the right to investigate in any way all complaints/suspicions of breaches of entry conditions, impose penalties if deemed necessary, void the acceptances of any image found to violate the PSA rules, include the entrant's name on the list of sanctions provided to Exhibitions, and share such investigations with FIAP. Entrants automatically agree to these terms by the act of entering the Exhibition and agree to cooperate with any investigation.
If another party is submitting images on the entrant's behalf, the entrant will still be held responsible for adhering to these Conditions of Entry (Entry Rules) and will be subject to penalties for any violations to these Conditions of Entry and PSA's Statement of Ethics that may result.
If another party is processing images for an entrant or submitting images on the entrant's behalf, the entrant will still be held responsible for adhering to all Conditions of Entry including the specific conditions in the relevant definitions. Failure to agree will mean that the application will not proceed.
NOTICE: When entrants fills in the Entry Form to submit an entry they will see the following feature to affirm they have read these Conditions of Entry
"I hereby confirm that I have read, understood and agree to the Conditions of Entry of this exhibition. I have read the PSA document to be found at https://psa-photo.org/resource/resmgr/pdf/exhibitions_/exhibition-entrants-agreemen.pdf . I am aware that PSA may apply penalties for breaches of these Conditions of Entry"